Multiple form themes in Mailchimp for WordPress Pro
Published on Permalink
A long requested feature has just made its way into Mailchimp for WordPress Pro: the ability to create multiple form themes using the Styles Builder. It's one of those features of which I wonder why I didn't include it in the plugin to begin with.
Styling individual sign-up forms
Up until now, using the Styles Builder would generate a stylesheet which would affect all of your sign-up forms. This made it a little hard to target individual forms, your only option was to add custom CSS rules to the Manual CSS section.
After updating the Mailchimp for WordPress plugin to version 2.4 the Styles Builder will ask you for which form you want to design styles.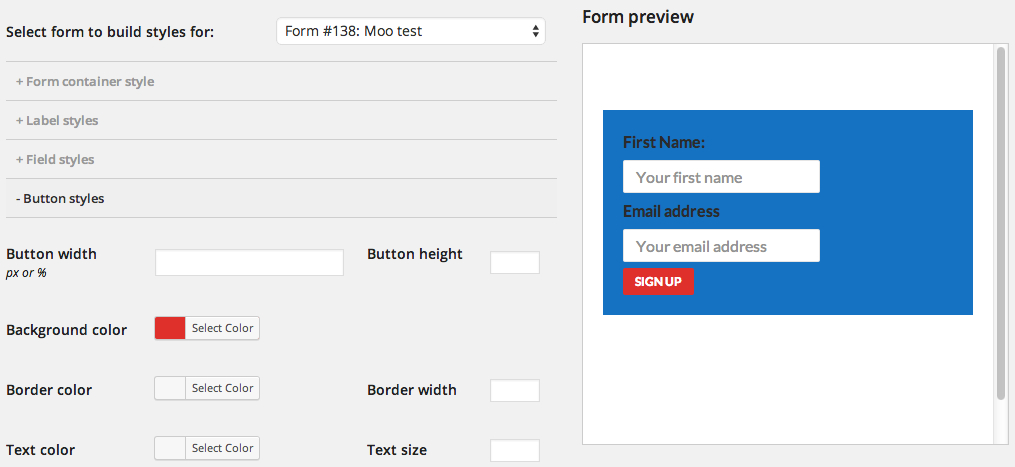 Selecting a form will load any previous form styles you may have created for this form. When saving your styles the plugin will generate a stylesheet only targeting the selected form. This gives us the awesome ability to have multiple forms with complete different styles.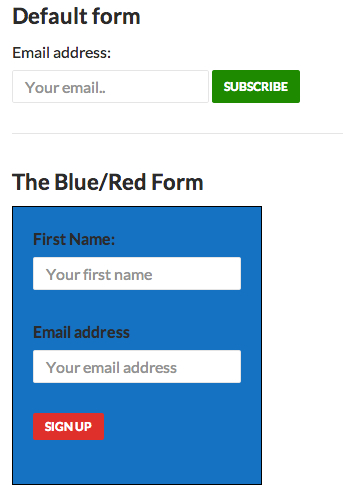 The best part: all this without writing a single line of CSS.
For those of you still on the free version of the plugin; what are you waiting for? Now would be a great time to upgrade to Mailchimp for WordPress Pro.